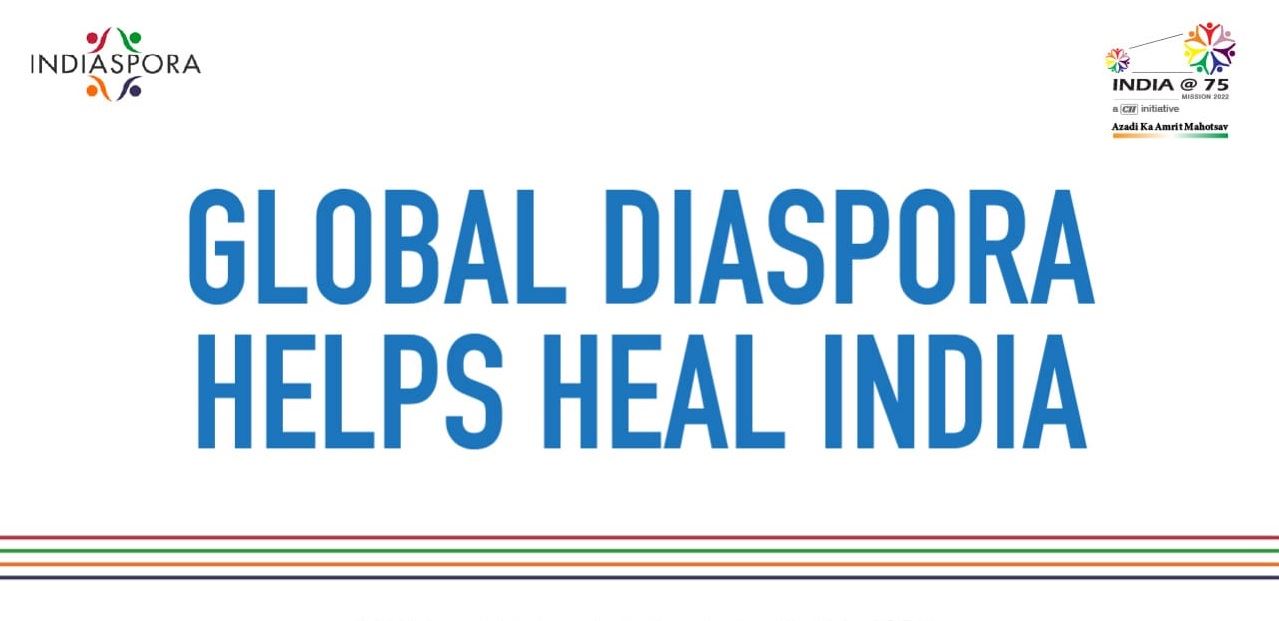 Global Diaspora Helps Heal India
On July 17, 2021, Indiaspora, India@75 Foundation, and Confederation of Indian Industry (CII), hosted a virtual panel discussion– 'Global Diaspora helps Heal India'. The objective of the panel discussion was to discuss the role of the diaspora community in providing aid to India's battle with the second wave of COVID-19, what is being done, exchange ideas and lessons learned, and create a constructive narrative that focuses on what more can be done to put India back on track for fulfilling the vision of India@75. The conversation initiated an insightful discussion with the global diaspora community with regard to the potential areas where it can continue to support India to heal & take it back on its development journey.
The last 2 years of COVID-19 pandemic have shaken the confidence and lifestyle as well as the economy of India and other countries across the globe. India@75 Foundation with its ethos of a collaborative and participative approaches of stakeholders has initiated a campaign themed "Healing India" i.e., to bring together various stakeholders' groups so that they can, collaboratively, work to put India on the track for its pre-pandemic growth goals. The Diaspora has been identified as an important enabler and for setting the agenda beyond 2022. The extended family of the Indian diaspora has remarkably contributed to the national growth in its last 75 years and has always taken the front seat in fighting the battles faced by Indians back home which are even evident in their relentless efforts to provide aid in the second wave of the COVID-19 pandemic.
With the above as the overarching theme, India@75 Diaspora engagement task force in partnership with Indiaspora organized a virtual panel discussion titled 'Global Diaspora helps Heal India' under 'Healing India Campaign'. The panel was moderated by Ms. Vauhini Telikapalli , Founder and President, VEVA (India@75 council member) with the following joining as speakers:
Dr. Amita N. Vyas, Professor, School of Public Health, George Washington University and Founder, Global India Fund
Mr. Rajan Navani Chair, CII Council on India@75 and Vice Chairman & Managing Director, Jetline Group of Industries
Mr. Manoj Badale Chairman, British Asian Trust
Mr. Kasi Rao Managing Director, Fairfax Consulting India Ltd
``People want to understand and give to the community ... They want to be connected, irrespective of how much they are doing. When the Pandemic hit India there was a surge of giving and wanting to give. We took a slightly long-term view and focussed on vaccinations. We Have several vaccination programs in states like Gujarat, Madhya Pradesh, Maharashtra, etc.`` - Dr. Amita Vyas
If you missed the event, watch the panel recording below!